As the population ages, more and more older people need financial security. As an elderly homeowner, you have a unique set of needs to be addressed when protecting your real estate assets. Fortunately, you can take several steps to ensure these valuable assets remain secure for years. This article will discuss four tips for protecting an elderly homeowner's real estate assets.
1. Have a Plan and Consult with a Financial Advisor
The first step towards protecting your real estate assets is to plan and consult with a financial advisor. A qualified financial planner can help you create a plan that meets your specific goals and objectives while considering current market trends and your risk tolerance. Your advisor can also help you develop a budget, identify tax savings opportunities, and recommend the best investments for your particular situation.
Having a plan and consulting with a financial advisor can also help you understand the different investment vehicles available, such as stocks, bonds, mutual funds, real estate investment trusts (REITs), annuities, and more. Your advisor will advise you on which investments offer the best return for your money over time. Additionally, they can provide guidance on diversifying your portfolio to reduce risk and create a balance between growth and income.
Your advisor can also help you stay up-to-date with real estate market changes, such as interest rate fluctuations and local zoning laws. They will advise you when it's time to buy, sell or refinance the property and can provide valuable advice on best capitalize on current market conditions. Furthermore, they can help you manage your real estate portfolio by guiding tax laws and insurance requirements.
2. Purchase Long-Term Care Insurance
Long-term care insurance is a great way to protect your real estate assets in the event of an unexpected change in health or lifestyle needs. It can help cover home healthcare costs, nursing homes, and assisted living facilities. Long-term care insurance can also provide access to extra services that Medicare or Medicaid, such as adult daycare and transportation services, may not cover.
When considering a long-term care insurance policy, consider the amount of coverage you will need. Consider factors such as your age, health condition, current income and assets, current or future retirement plans, and financial obligations such as mortgages and children's college tuition. It is important to understand that once you purchase a policy, you may not be able to change it or cancel it.
It is important to understand that premiums for long-term care insurance policies vary depending on the length and type of coverage, age at enrollment, location, health status, and gender. Premiums can range from hundreds to thousands of dollars per year. Additionally, discounts may be available if you purchase the policy before age 65 or buy a joint policy with your spouse.
3. Consider Reverse Mortgages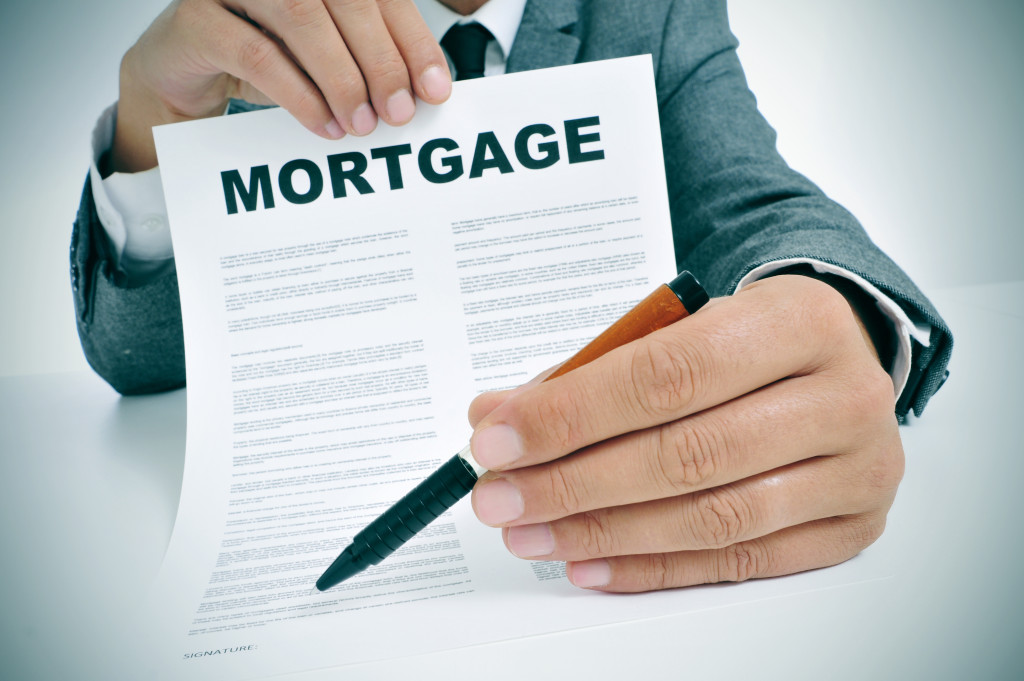 If you are over 62 and own your home, you may be eligible for a reverse mortgage. With a reverse mortgage, you can unlock the equity in your home and turn it into liquid cash — all while still living there! These loans are available from private lenders and through government-sponsored programs such as the Home Equity Conversion Mortgage (HECM). Reverse mortgages can provide additional funds for medical bills, living expenses, or other needs. It is important to remember that these loans must be repaid when the homeowner dies or moves out of the property.
Before considering a reverse mortgage, it is important to understand how these loans work. The value of your home and your age determines the loan amount. Generally speaking, the older you are, the more money you can borrow under this type of loan. You may receive these funds in one lump sum or monthly payments over time. Additionally, reverse mortgages often do not require repayment until the homeowner moves out or passes away.
It is also important to note that while these loans can provide additional funds, they are still considered a loan and will require interest payments. Rever mortgage interest rates vary by lender but tend to be higher than traditional home loans. Additionally, there may be fees associated with the loan, such as closing costs or other charges. It is essential to compare different lenders and options before making a decision.
4. Protect Yourself with Legal Documents
Creating legal documents like a will and trust is also crucial for elderly homeowners looking to protect their real estate assets. These documents ensure that assets are distributed upon death according to your wishes. Additionally, creating a durable power of attorney document can designate someone to make decisions on your behalf should you become incapacitated or unable to make those decisions yourself.
For elderly homeowners looking to ensure their real estate assets are adequately protected, working with an elder financial abuse lawyer can be invaluable. An experienced lawyer in this area of law can help create documents such as wills and trusts that will protect your assets and keep them from being misused upon death. They can also advise on setting up a power of attorney document to ensure a trusted party makes all decisions.
It is also wise to consider creating a healthcare directive that outlines the types of medical care you would like to receive should you become unable to make those decisions yourself. Additionally, a living will specify what types of life-prolonging measures you do or do not want to be taken. It is recommended that these documents be created with an attorney's assistance to ensure all your wishes are taken into account.
In Summary
Protecting an elderly homeowner's real estate assets is vital for financial security. Following these four tips, elderly homeowners can ensure their hard-earned investments will remain secure for years. Planning and consulting with a qualified financial advisor is the best way to ensure your assets are protected both now and in the future. With a bit of planning, elderly homeowners can enjoy peace of mind knowing they have taken steps to protect their valuable real estate assets.