Rental property renovations like flooring, painting, and kitchen and bathroom upgrades can increase property value.
High-quality flooring, fresh paint, and well-done kitchen remodels are attractive to potential tenants.
Regular termite control and other pest services are critical to maintaining rental properties.
Outdoor space upgrades and energy-efficient installations can enhance tenant satisfaction and lower utility costs.
Investing in rental properties can be a lucrative and rewarding business. However, the decision to invest in rental properties should not be taken lightly, as it requires a lot of research and due diligence. While real estate investing can be lucrative, it requires a lot of hard work. One of the critical aspects of maintaining a rental property is to ensure that the property remains in good condition so that it can continue to generate passive income. This blog post will discuss the top renovation projects that add value to a rental home.
Basic Upgrades:
Basic upgrades are essential for any rental property. Not only do these simple upgrades make the home more attractive to potential tenants, but they can also help increase its value over time. Here are some ideas:
Flooring Upgrade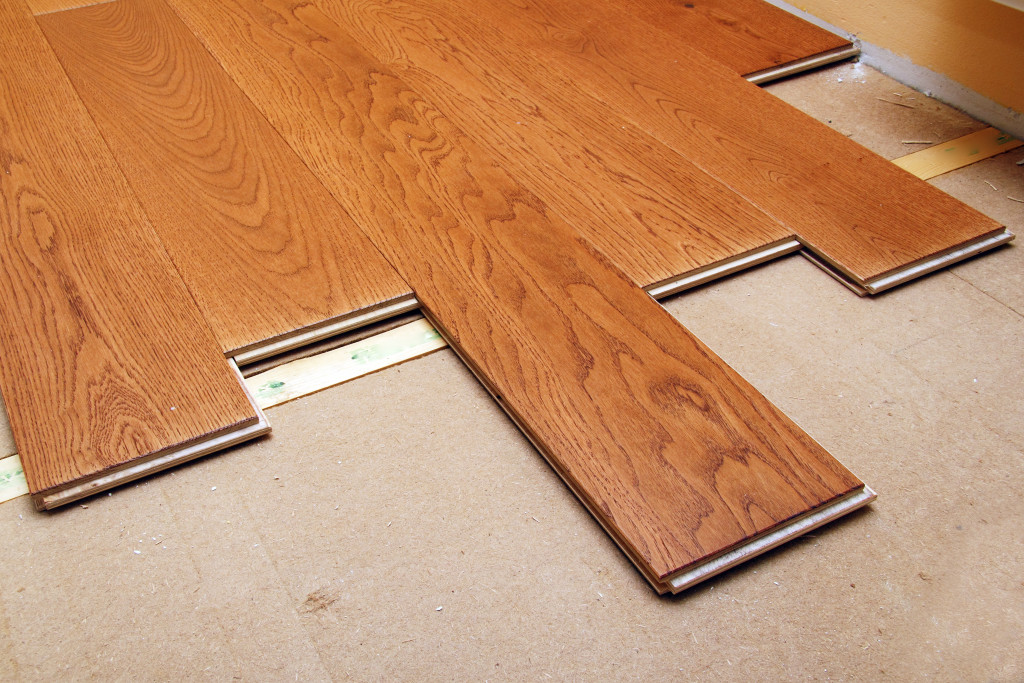 Flooring is always a popular renovation project, especially in rental properties. Investing in high-quality flooring not only makes your property more attractive to potential tenants but also increases the property's overall value. There are a variety of flooring types landlords can choose from, including hardwood, vinyl, carpet, and laminate.
Fresh Paint
Painting is one of the easiest and least expensive renovation projects that can add significant value to your rental property. Painting is the fastest and easiest way to give any room a fresh new look. When choosing colors, it's essential to consider the property's overall style, current trends, and color schemes that will be attractive to potential tenants.
Kitchen Renovation
To attract the right tenants and increase the value of your rental property, it is crucial to invest in quality kitchen renovation. A well-done kitchen remodel not only attracts potential tenants but also helps to increase your rental income. A few projects that landlords can do to renovate the kitchen include replacing worn-out countertops, adding a new backsplash, installing new cabinets, and upgrading kitchen appliances.
Bathroom Renovations
Bathrooms are also an essential part of a rental property and can be a deal breaker for a potential renter. Updating a bathroom doesn't have to be expensive. Simple changes like adding new lights, replacing old fixtures, and repainting can make a significant impact. Renovating the bathroom can take as little as a weekend and is an excellent investment in your rental property.
Pest Control Services
Pest control services are also an essential part of rental property maintenance. Termites, in particular, can cause significant damage to structures and furniture, so it's vital to hire a professional pest control service to inspect your property regularly.
Not only will this help prevent potential damage, but termite control also gives tenants peace of mind that they aren't living in an infested home. Most pest control services will also provide additional services, such as removing bugs, spiders, and other pests from the property.
If possible, landlords should consider investing in preventive treatments to help prevent future infestations. This can help save money in the long run and ensure that your rental property remains pest-free.
Outdoor Space Upgrade
Outdoor renovations are also essential when it comes to increasing the value of rental properties. Creating an outdoor space for tenants can be an attractive selling point for potential renters. 
This can be achieved by adding a patio, installing a fence, or even adding a small garden. Outdoor spaces can have a significant impact on tenants' satisfaction and help increase property value.
If you can, consider investing in energy-efficient upgrades as well. This can include installing solar lights, adding energy energy-efficient windows and doors, or installing outdoor sensors to control lighting. These types of projects can help attract more tenants while also reducing monthly utility bills.
Transforming a rental property takes time and hard work, but with suitable investment and renovation projects, it can be a rewarding and lucrative investment. Kitchen and bathroom upgrades, flooring upgrades, new paint, and outdoor space upgrades are just some of the renovation projects that add value to a rental home. These upgrades not only increase rental income but also make the property stand out in the market. As an entrepreneur or professional in the real estate industry, it's essential to keep these renovation projects in mind while renovating your rental properties to maximize profitability and attract quality tenants.