Experts are labeling the Covid-19 pandemic as the worst economic recession since the Great Depression. Most economies are experiencing hardships while many industries are struggling to survive. But even the pandemic can't stop the real estate market from booming. Many people are taking advantage of the pandemic by making home purchases. We even have a shortage of real estate listings due to the increase in demand for properties for sale.
Are you also in the market to buy a property during the pandemic? Then know that the usual considerations when buying real estate are no longer enough. Here's what you need to look for to navigate property-buying amidst the pandemic.
Down Payment Assistance
Many home buyers looking forward to buying a property during the pandemic could use help with their down payment. Mortgage rates have hit an all-time low during the crisis. But this does not mean you should settle for high monthly mortgage rates.
Some down payment grants for first-time buyers were either suspended or organizations changed the rules. If you are a first-time home buyer, make sure you don't take this opportunity for granted. Check which programs are still available in your area and see which ones you can qualify for.
With down payment assistance, you can buy a home even with less than a 20% down payment. But if you can wait and raise your down payment to 20%, then it would be better to wait. With a higher down payment, you can enjoy a lower monthly mortgage and reduce mortgage insurance premiums.
Lifestyle-friendly Property Within Your Budget
It is crucial that you buy a house that is within your price range and can accommodate your current lifestyle. You don't want to shed money on a house that only looks great. You want it to be functional, can fit your lifestyle needs, and offers that kind of privacy you need.
It is best to buy a house that has an outdoor space so your family can enjoy nature even in the comfort of your home. Think about your needs and don't take your spatial needs for granted. This is especially true since these days, our homes are more than just a place where we live, but where we also work, study, and play.
Safe In-person Showings
The new normal dictates that anyone who goes property-buying during a pandemic should never take safety and health for granted. This starts the moment you search for properties until you check the property in person. Chances are that you already started looking for real estate for sale and already have a couple of listings you are interested in buying.
But before you even commit, make sure you already did your research. For one, know that during the pandemic, many buyers are buying properties without even conducting a home inspection or an in-person visit. This should always be a no-no as you want to ensure the house can meet your non-negotiables and is worth the price you are about to pay.
No matter how gorgeous the real estate looks during a virtual tour, make sure you commit to an in-person showing before buying. The real estate agent or seller may claim they already received numerous offers for the property. But you don't want to make the same mistakes as other home buyers did and regret the purchase after.
When it comes to in-person showings, talk to the agent on what measures they use to boost the health and safety of the buyers. Check if the state where the property you plan on visiting in person is located allows in-person showings. Make sure to observe property distancing and to wear your face mask on the big day.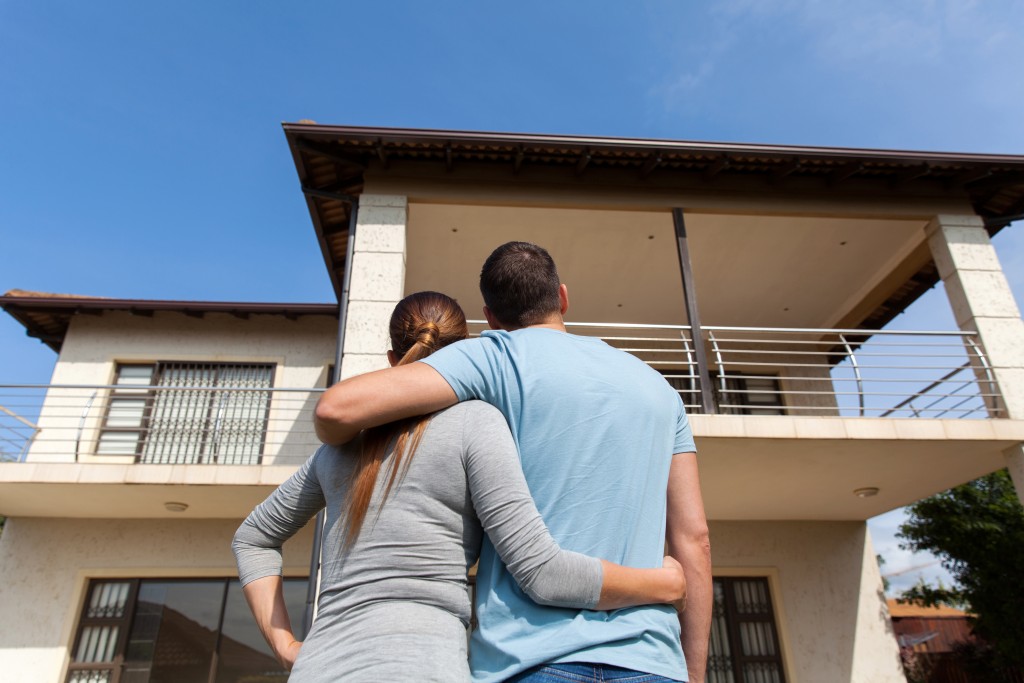 Recorded Home Inspections
One thing every buyer should never skip is a home inspection. After making an offer and before finalizing the sale, organize a home inspection with a reputable home inspector. They can help reduce your future financial headaches and give you peace of mind before making a real estate pandemic investment.
Before, buyers can choose to attend the home inspection or not. Being present during the inspection enables them to ask their questions away related to the required maintenance and repairs. This also helps buyers learn more about the various systems inside the property and how each one works.
But during the pandemic, only the inspectors are conducting the inspection. Thankfully, technology makes it possible for buyers to watch how the inspection went and what the findings are. Some choose to do live inspections while others record the inspection for the buyers to watch this and read the results at the same time.
To make the most out of a home inspection, do request that your inspector videotape the home inspection. This will give you a better understanding of the condition of the house while reading their reports. You can use this to negotiate with the seller and push through or back out of the purchase.
These are but a few considerations to bear in mind buying a property during a pandemic. Aside from your budget, your needs, and your non-negotiable, you will benefit from record home inspections, safe in-person showings, and down payment assistance. Don't take all these things for granted if you want to make the most out of your pandemic home-buying experience.