Enhancing your home's curb appeal with landscaping, painting, lighting, and a refreshed front door can attract potential buyers.
Upgrading your kitchen, including appliances, cabinets, countertops, and flooring, significantly boosts your home's value.
Updating bathrooms with modern faucets, fixtures, tiles, and extra storage improves functionality and aesthetics.
Converting unused areas like basements or attics into extra living spaces can increase your property's desirability.
Hiring a professional home stager helps highlight your home's best features and create an inviting atmosphere for buyers.
Selling your home can be challenging and stressful, especially if you want to get the best possible price. The good news is that there are many ways to increase your home property value before selling, from making minor updates to completely renovating your home. Investing in your home before putting it on the market could attract more potential buyers and secure a higher sale price. This blog post will share tips on improving your home property value before selling.
Enhance Your Curb Appeal
The first thing potential buyers will see when they arrive at your property is your home's exterior. Therefore, making a great first impression with an attractive and well-maintained front yard is essential. Here are some ideas:
Redesign your landscape.
Many homeowners underestimate the power of landscape design in improving their home's property value. A simple lawn upgrade can add value to your home and make it more attractive to potential buyers. Invest in quality landscaping materials like plants, stones, and wood chips.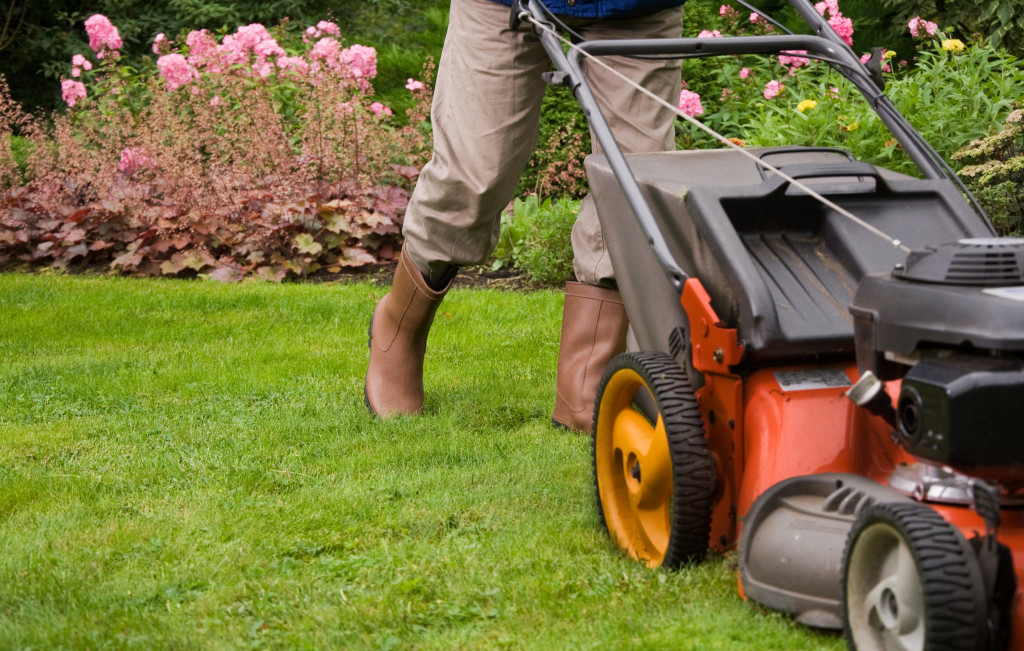 Repaint your house.
Consider re-painting the exterior of your home for a fresh, new look that will attract buyers. Choose durable and timeless colors that will complement your home's architecture.
Install outdoor lighting.
Lighting can make a dramatic difference to your home's exterior. Consider installing solar-powered lights along the sides of your house and in garden paths or landscaping areas. This will create a warm and inviting atmosphere for potential buyers.
Refresh your front door.
Your front door is one of the first things buyers will notice. Consider replacing it or giving it a new coat of paint if it looks worn out. You can also add accent lighting and accessories around it to make a great impression.
Upgrade Your Kitchen
The kitchen is the heart of any home, often a deciding factor for many buyers. Therefore, investing in your kitchen can significantly improve your home property value. Consider replacing outdated appliances, cabinets, countertops, and flooring if your budget allows. If that's not feasible, a fresh coat of paint on the cabinets, installing new light fixtures, and replacing old hardware can make a big difference.
Update Your Bathrooms
Bathrooms are another crucial area to update before selling your home. Even simple changes can improve their functionality and aesthetics. Install new faucets, fixtures, and hardware for a modern look. Replace dingy tiles, old mirrors, and wallpaper. You could also add extra storage, such as new cabinets, to create a more organized and practical bathroom.
You can also consider adding luxury features like a jetted tub or heated floors. This could be the deciding factor for buyers when choosing between competing homes. Just make sure to stay within your budget. If you need help, hire a professional contractor to ensure the work is done correctly.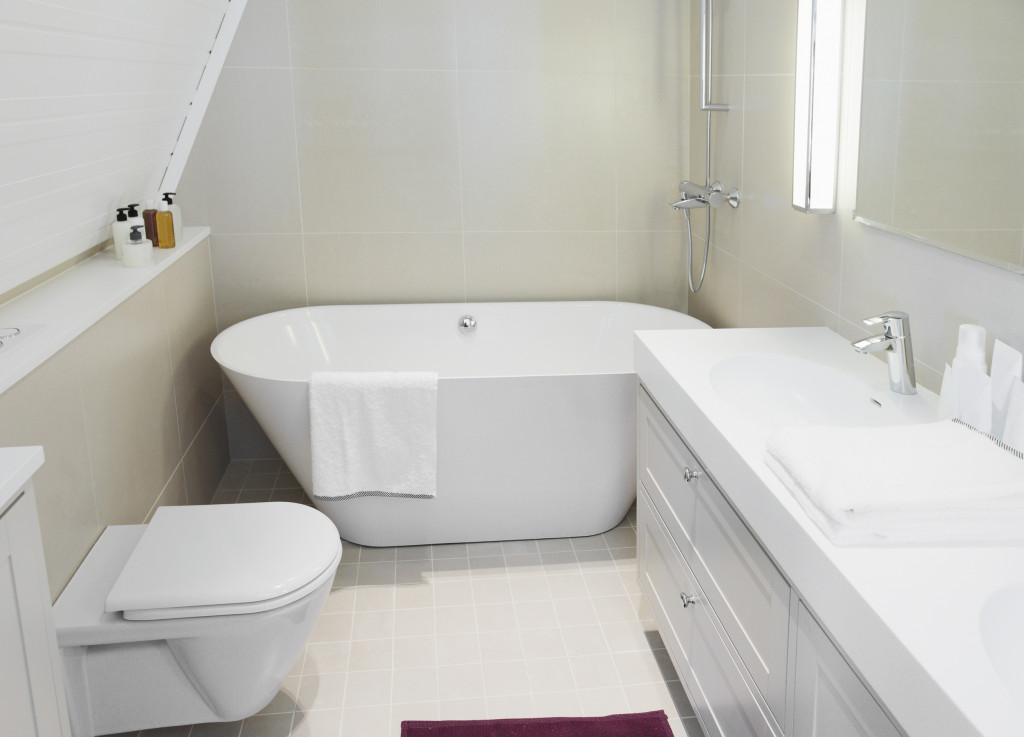 Add Extra Living Space
Buyers are always looking for homes with more living space. Therefore, converting a basement, an attic, or a garage into a usable space can significantly boost your home's property value. Turn your basement into a home theater, an office, or a bedroom. Transform your attic into a cozy loft or a game room. Adding new paint and lighting to your garage can make it a more desirable space for buyers.
Hire a Professional Home Stager
A professional home stager can create an inviting atmosphere that appeals to buyers and can help increase your home's property value. They can rearrange furniture, declutter, and decorate your home to attract more buyers. They know how to highlight your home's best features and create a memorable first impression. They can even help you select paint colors and update decor to make your home more attractive to younger buyers.
Choose the right home stager, and you'll be surprised at how much value they can add to your property. Try looking for referrals from friends or family, and always check reviews online before hiring.
Before selling your home, you should consider improving its property value. Enhancing curb appeal, renovating the kitchen and bathrooms, adding extra living space, and hiring a professional home stager are all great ways to increase your home's value before selling. By taking these steps, you can attract more buyers and secure a higher sale price for your home. With the right strategy, you can ensure your home is ready for the market and maximize its value.