Succeeding in the real estate industry can be rewarding. Apart from the fact that the career itself is fulfilling after you help a new homeowner buy their dream home, you will also enjoy flexible hours.
However, starting a career in the real estate industry is not that easy. You'll have to undergo a program to earn a license. But fret not. This article will tackle the step-by-step procedure to help you get started. We will also talk about how long it would take you to become a qualified agent and the mistakes you need to avoid.
Becoming a Real Estate Agent
Here are the steps you must take to become a successful real estate agent.
Learn the Basics
First of all, you need to know what it takes to become a real estate agent. While you may need to enroll in a pre-licensing course, learning independently would also be ideal. Search the internet, broaden your knowledge by reading books for aspiring agents, and know the career from the core.
Learning the basics is crucial to equip yourself with the correct information. As mentioned, a career in real estate can be gratifying, but it takes hard work to get there. Study and make yourself well-informed about the basics before proceeding to the second step.
Read Your State's Guidelines
Each state has its guidelines for aspiring real estate agents. Depending on your state's regulations, you may be required to undergo a background check, submit your proof of training, and be of legal age. Find out the guidelines of your state so you can prepare adequately.
Finish a Real Estate Pre-Licensing Course
You need to take a pre-licensing course before you take the licensing exam. These courses prepare you for your career and teach you about the fundamentals of buying and selling real estate properties, such as:
Deeds, ownership, and titles laws
Property rights
Zoning and environmental laws
Property taxes
Market and appraisal analysis
You can take these courses online or at the community colleges near you. While the main objective is to prepare you to become a real estate agent, these courses may also teach you the tools you will need to be successful.
The courses may discuss the role of social media in marketing, specific marketing strategies, how building a single property website can help you sell, and many more. You should be knowledgeable of these things after taking the course.
Pass the Real Estate Exam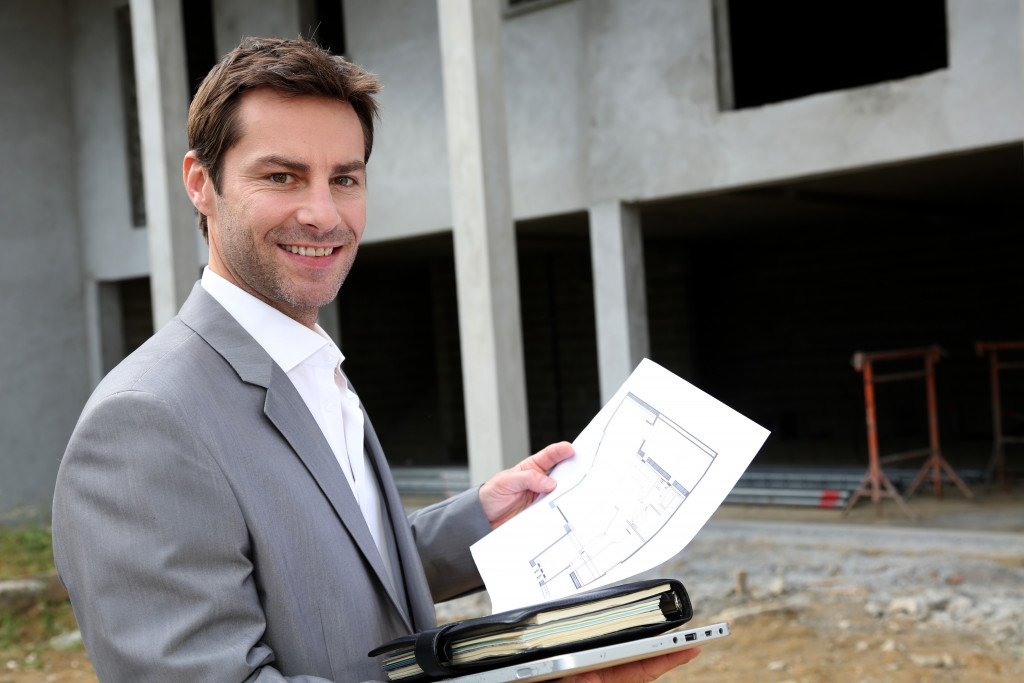 You will not be able to acquire a license without passing the real estate exam. Review everything you've learned from the courses you have taken and prepare to complete two sections of the examination: one for your state's specific laws and regulations and one portion for the national estate laws. You can retake the exam after a given period, but there's a limit to how many times you can retake it.
License Application
You can apply for a real estate license after passing the exam. The requirements may vary by state, but in general, you may need to submit proof for completing a real estate course and your exam results. You will also be asked to submit proof of errors and omissions insurance. The whole process may take one to two months.
Some states require agents to continue taking real estate education. These courses help agents stay updated with the changes in the laws and regulations and the latest trends in the industry.
Find a Brokerage
While you will practically work on your own, real estate agents typically need to find a brokerage to oversee their transactions. Look for local brokerage companies to work with. Brokerage companies can help you learn the different aspects of your local real estate community and give you a network to start with.
Become a Broker
Once you've earned the experience to become the best in the industry, it's time to upgrade your career. You can only become a broker after holding a valid real estate agent license for a certain period. You'll have to work as an agent for several years first in most cases.
Mistakes to Avoid
As you start your career in the real estate industry, it's easy to become overwhelmed. This can cause you to make mistakes and tarnish your reputation. Here are the things you need to avoid:
Expecting instant success
Rushing in
Overspending
Working unprepared
Unfocused marketing
Not building a website
Just like other careers, being a real estate agent requires training and proper knowledge. Make sure to prepare yourself and understand real estate's national and estate laws to succeed in this industry. Keep yourself focused and make it your goal to continue learning over the years.