Considering or currently selling your property? It's time to get your house in order—literally! If you're thinking of putting your property on the market, you can do a few things to help ensure a quick and hassle-free sale. Read on to learn about some services that will help you sell your property faster.
1. Landscaping or painting services
If you're looking to sell your property quickly, then it pays to spruce up the exterior. After all, the first thing potential buyers will see when they pull up to your home is its exterior—as such, investing in landscaping or painting services can help you to sell your property faster. Landscaping can involve anything from planting trees and shrubs to laying down fresh sod. Not only will this make your property more attractive, but it can also increase its value.
Painting is another great way to improve curb appeal. A fresh coat of paint can make a big difference, particularly if the existing paint is starting to look faded or chipped. When it comes to selling your property, first impressions count. Some new paint and landscaping can make a world of difference regarding perceived value.
2. Home staging services
Home staging is the practice of preparing a private residence for sale in the real estate marketplace. The goal of home staging is to make a home attractive to the most potential buyers, thereby selling the property more quickly. Home staging typically involves de-cluttering, organizing, and rearranging furniture and other belongings to make the home more appealing to buyers.
Many homeowners choose to hire professional home stagers to help them maximize the selling potential of their property. In addition to helping you sell your property faster, professional home stagers can also help you achieve a higher sales price. By using proven marketing techniques and drawing on their experience in the real estate industry, professional home stagers can help you present your property in the best possible light.
3. Photography services
Home sellers who hire a professional photographer to take pictures of their property before listing it for sale can expect to sell their home faster and for more money than those who don't. In fact, out of all the web features that potential buyers believe to be "very useful," 83 percent said pictures were most important to them. So how exactly do professional photography services help you to sell your property faster?
First, high-quality photos will make your listing stand out online. Potential buyers will be able to see the details of your home and get a better sense of its layout and features. Second, professional photographers know how to highlight the best features of your home and downplay any flaws. This can help to create an overall favorable impression that will encourage buyers to schedule a showing.
In addition, professional photographers use high-quality equipment and editing techniques that allow them to capture the property in its best light. Finally, good photos will help potential buyers visualize themselves living in your home, making it more likely that they will make an offer.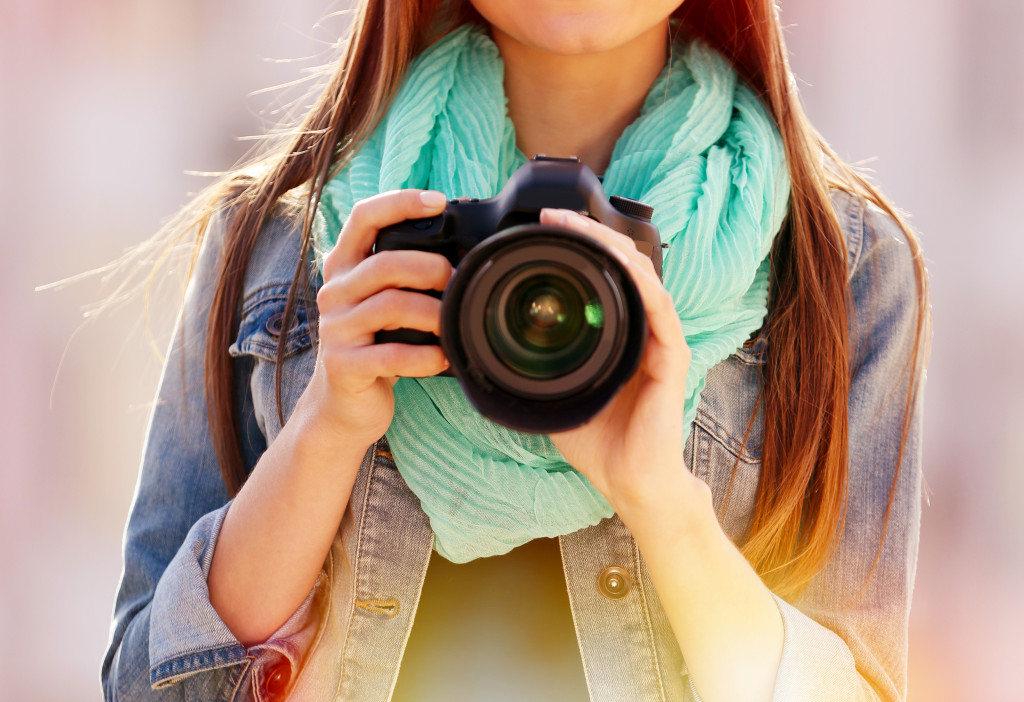 4. Marketing and advertising services
Real estate marketing and advertising services can help you sell your property faster by generating more interest and exposure for your listing. They can help you create an effective marketing strategy, design eye-catching print and online ads, and target potential buyers through targeted outreach campaigns. In addition, they can also provide guidance on pricing your home competitively and handling offers from buyers.
One of the strategies that these companies use to achieve this goal is to target potential buyers who are actively searching for properties in your area. By using targeted marketing and advertising, these companies can make sure that your property is seen by the right people. Additionally, they often use social media and other online platforms to reach a wider audience.
By working with a professional real estate marketing and advertising firm, you can ensure that your property is being marketed in the most effective way possible. When choosing a company, remember that a good one will have a proven track record of helping clients sell their properties quickly and for the best price. So, ask them about their experience, look at some of the properties they have helped sell recently, and read online reviews from past clients.
When it comes time to sell your property, taking advantage of these services will help you sell easier while fetching top dollar. Hiring a professional landscaper or painter, home stager, photographer, and marketing and advertising company from the start are all great ways to give yourself an edge in today's competitive real estate market.