When you're getting ready to sell your home, it's easy to get caught up in the excitement and overlook some of the smaller details. But even seemingly minor problems can significantly impact the sale of your home. Home buyers expect a home to be in good condition, and they're often unwilling to pay top dollar for a property that needs repairs, even minor ones. So before you put your property on the market, learn about these commonly forgotten home repairs that you'll want to take care of as early as now.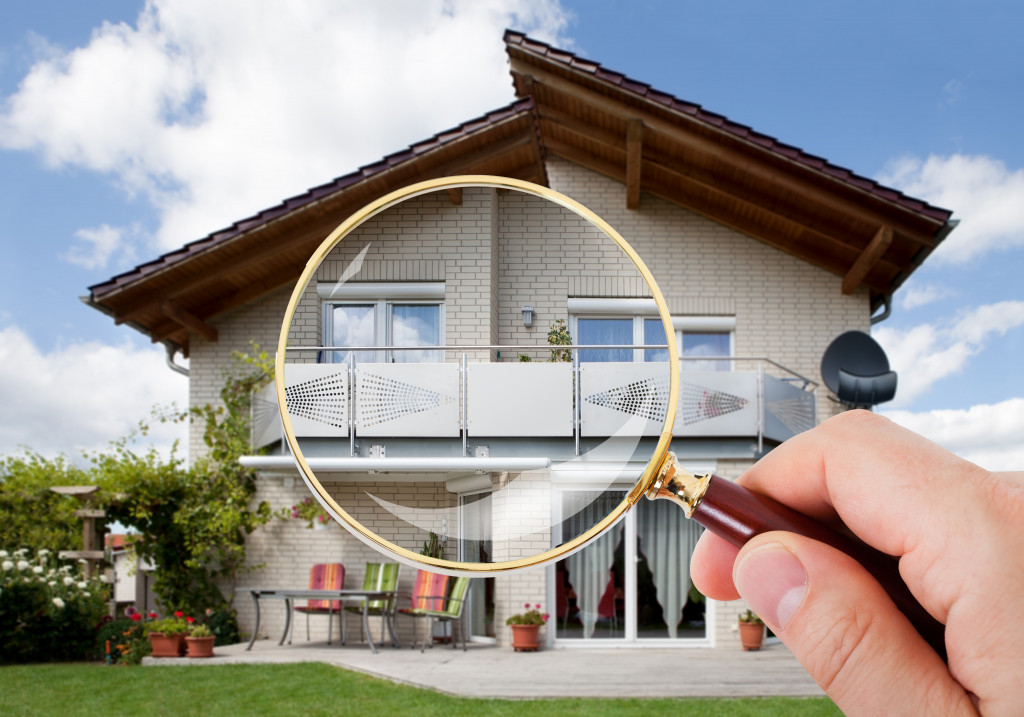 1. Clean or replace the carpets.
If your home has wall-to-wall carpeting, chances are it's seen better days. Even if it doesn't look too bad at a glance, potential buyers will be sure to notice any stains, worn spots, or other damage. If possible, it's best to replace the carpets entirely. But if that's not in your budget, at least have them professionally cleaned.
You can also try to cover up any damage with an area rug, but be sure it looks intentional and not like you're just trying to hide something. There is a big difference between a stylishly-chosen rug and a ratty old one that looks like it's been thrown on the floor to cover up a stain. Either way, ensure the carpets look their best before potential buyers start touring your home.
2. Repair your garage door.
Garages are almost always the last thing on a homeowner's mind, but they can have a big impact on the sale of your home. A damaged or dysfunctional garage door is one of the first things potential buyers will notice, and it can be a major turn-off. Check for any cracks, dents, or other damage to the door, and make sure it opens and closes smoothly.
If your garage door is in disrepair, hire a professional garage door service to fix it before putting your home on the market. You can also have them check the springs, tracks, sensors, and other parts of the door to ensure everything is in good working order. A little bit of TLC for your garage door can go a long way in making your home more appealing to buyers.
3. Get rid of any pet odors
No matter how much you love your pets, it's important to remember that not everyone shares your affection. In fact, many people are allergic to animals or simply don't like them. If your home smells like your pets, it will be a turn-off for potential buyers, no matter how nice the rest of your house is. Before putting your home on the market, do a thorough cleaning to remove any hair, dander, or pet odors.
Vacuum carpets and upholstered furniture, wash all bedding and clean any areas where your pets spend time. You may even want to hire a professional cleaning company to deep clean your entire home. In addition, try to keep your pets out of the house when potential buyers are scheduled to tour the property. If that's not possible, at least confine them to one room, so they're not underfoot.
4. Inspect and repair your gutters
Gutters may not seem like an essential part of your home, but they play a crucial role in protecting your property from water damage. That's why ensuring they're in good working order before selling your home is vital. Inspect your gutters for cracks, holes, or other damage, and make sure they're securely attached to your roof. If you live in an area with many trees, you'll also want to clean your gutters out regularly to prevent leaves and other debris from clogging them.
Gutter guards can also be a good investment, as they'll help keep your gutters clean and prevent them from getting damaged. If your gutters are in bad repair, potential buyers will likely be turned off and may even try to negotiate a lower price for your home.
5. Touch up the paint job.
You may not have noticed the stains on the walls or the chips in the trim, but potential buyers will. Before listing your home, take the time to thoroughly inspect and identify any areas that could use a fresh coat of paint. This minor repair can make a big difference in how buyers perceive your home.
Repaint any stained areas, chipped, or otherwise damaged. You may also want to consider repainting the entire interior of your home if it hasn't been done in a while. A fresh coat of paint can brighten up any space and make it look more inviting. Make sure to air out the house well before potential buyers come to tour it, as the paint smell can be off-putting.
These are just a few commonly forgotten home repairs you should consider before listing your property. By taking care of these minor repairs now, you can help ensure a successful sale later on down the road! With a little bit of effort, you can make your home more appealing to buyers and help it sell faster.