When life throws you a curveball, you may find yourself forced to leave your hometown and move to another state or even farther. And while the ideal approach in this scenario would be to sell your present home before relocating, it may not be the best deal, especially if you are in a rush. Buying a home first, on the other hand, can only result in financial strain and stress on your part.
When it comes to purchasing a home, there are numerous factors to consider. For instance, people with family members who are ill and may want to move to a refreshing environment may choose places with wide spaces such as the Ashbury Armstrong Creek.
Likewise, if you have your children with you, you may want to consider areas with nearby institutions. They must have health protocols implemented for the suggested reopening of classes this coming season.
Regardless of the reason, keep in mind that utilising the sale proceeds to finance your new home is not a good option; thus, organising your finances in advance by ensuring that you have enough funds to cover any cost later on is crucial. Consequently, it also pays to know the risks that come with it.
Costly leases, costly relocation
Purchasing a home is expensive. Therefore, some people consider selling their properties with their current home's equity to help fund their new home. However, even when a loan application is accepted, there will still be instances where making a down payment is required. This causes you to tap on your present home's market value.
Migrating can also present financial challenges, especially if you are currently unemployed and experiencing a period of insufficient income. There are fees associated with relocating as well as costs that come with furnishing your new home.
Purchasing a property in another state while facing financial difficulties will demand you to use your emergency fund or savings or acquire debt. Even if you intend to rent a room or an apartment in the meantime, you will almost be required to pay a security deposit on top of your monthly rent.
Dual ownership fees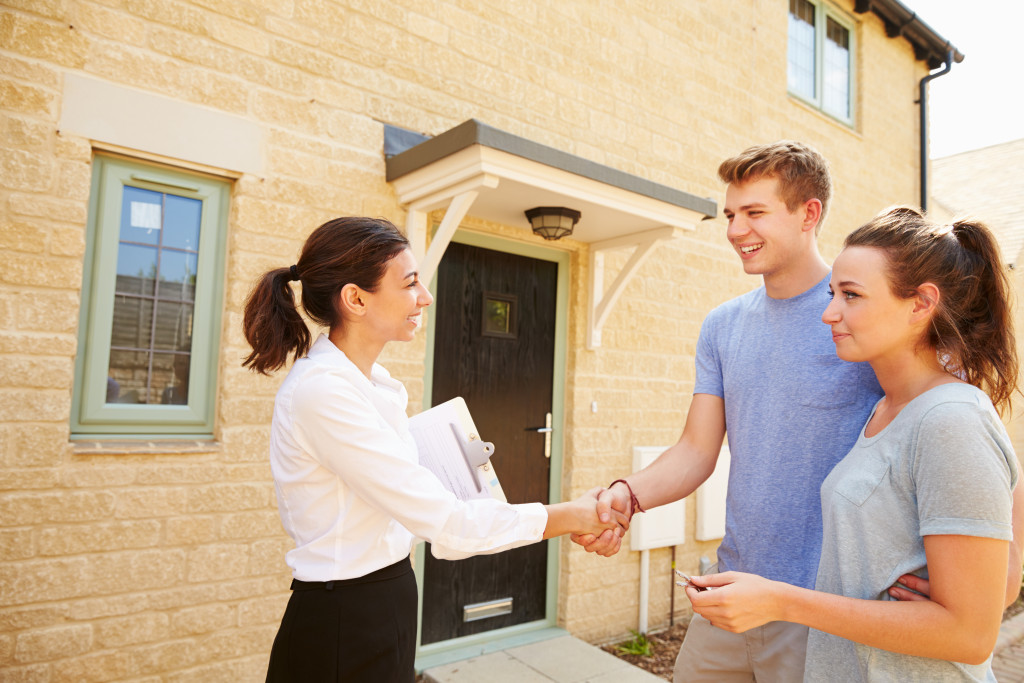 Acquiring a single property can already put a dent in your wallet, so how much more if you add another? There are numerous fees associated with ownership. This can range from your monthly bills, utilities, upkeep, loans, insurance, and taxes, which are all continuing expenses. Although it has its perks, homeownership can cost you hundreds if not thousands of dollars that cuts into your budget every month.
If you don't have plans before or even after relocation, those monthly payments will continue to accrue. This is exceptionally costly if there are active loans on the house you're leaving behind.
The dangers of leaving a vacant property
Unpreparedness may result in you being forced to leave an empty house. Having a vacant residence, especially if you have relocated to a different place, poses several risks and concerns. Homes that are left empty are vulnerable to consequences, including plumbing problems, rodents breaking in, electrical malfunctioning, and extreme weather conditions. These can cause damage to parts and areas of your home, which can then demand more repairs causing more strain on your wallet.
While you may have someone to do a regular check-up on your property, chances are, they can only do that once a day or twice a week. So, if there was a fire, a break-in, vandalism, or uninvited guests invading your property, it will be too late for you to salvage anything.
There is a multitude of reasons people relocate, including employment opportunities. Maybe you were offered a promotion, your dream job, or a hefty salary increase. On the other hand, perhaps you've been laid off and wish to start anew, or your company is expanding and that your service is needed in the new location. These urgent matters may force you to put your property up the market. In any case, consider consulting with experts in the field to help you get the best value for your house.
Similarly, some risks needed to be considered before coming up with a final decision. Buying and selling a home while managing your finances is not a walk in the park. Although there's nothing wrong with doing either one first, you must understand and look at the benefits for each buyer or seller's market. Then, make an educated choice and be realistic regarding your money, relocation timeframe, and the market circumstances — both in the area where you decide to purchase and sell.