The COVID-19 pandemic paved the way for the further growth of remote work arrangements in the country. Freelance work platform Upwork recently released its Future Workforce Pulse Report, in which it details that an expected number of 36.2 million Americans will be working remotely by 2025.
The increasing acceptance of this setup allows workers to pursue more flexibility and productivity in the comfort of their homes. Inevitably, this huge shift has affected the real estate industry in many ways.
With homes doubling as offices now, working professionals are more particular about what they are looking for in their residences. Aside from affordable housing, they want home offices, spacious areas, walkability, and more.
Moving Out of the City
Because remote work has become a practical arrangement for many employees, there is less concern today about residing somewhere closer to one's workplace. This has opened the opportunity to move from metropolitan areas to the suburbs.
According to a report by CNN, central locations faced an exodus in 2020, with New York and California sustaining the biggest blows. Barry Schellenberg, president of moving company Atlas Van Lines, states that it might have been caused by the rising cost of living and social and political climates.
The suburbs offer cheaper rates and less densely populated communities, appealing now, more than ever, due to the pandemic. By living in suburban areas, homeowners can get more space for a lower price and potentially live more comfortably than they did in population centers.
Seeking Specific Home Features
Besides the growing preference for smaller cities and the suburbs, home buyers are also particular about a couple of features they want to see in their homes.
Home Offices
Homeowners now need a space dedicated to work. Multipurpose houses that have distinct areas for work and leisure have now emerged as a trend among buyers. Thus, closed floor plans are more preferable today.
Real estate businesses are also responding by highlighting these areas in home styling and show houses. Setting up a specific room or nook that can be made into a work area allows potential buyers to visualize themselves in the space and have a bigger inclination towards these properties.
When setting up home offices, consider the need for good lighting, clean backgrounds, and good acoustics. Since residents will be doing most of their meetings there, they will be particular about how conducive the area is to work.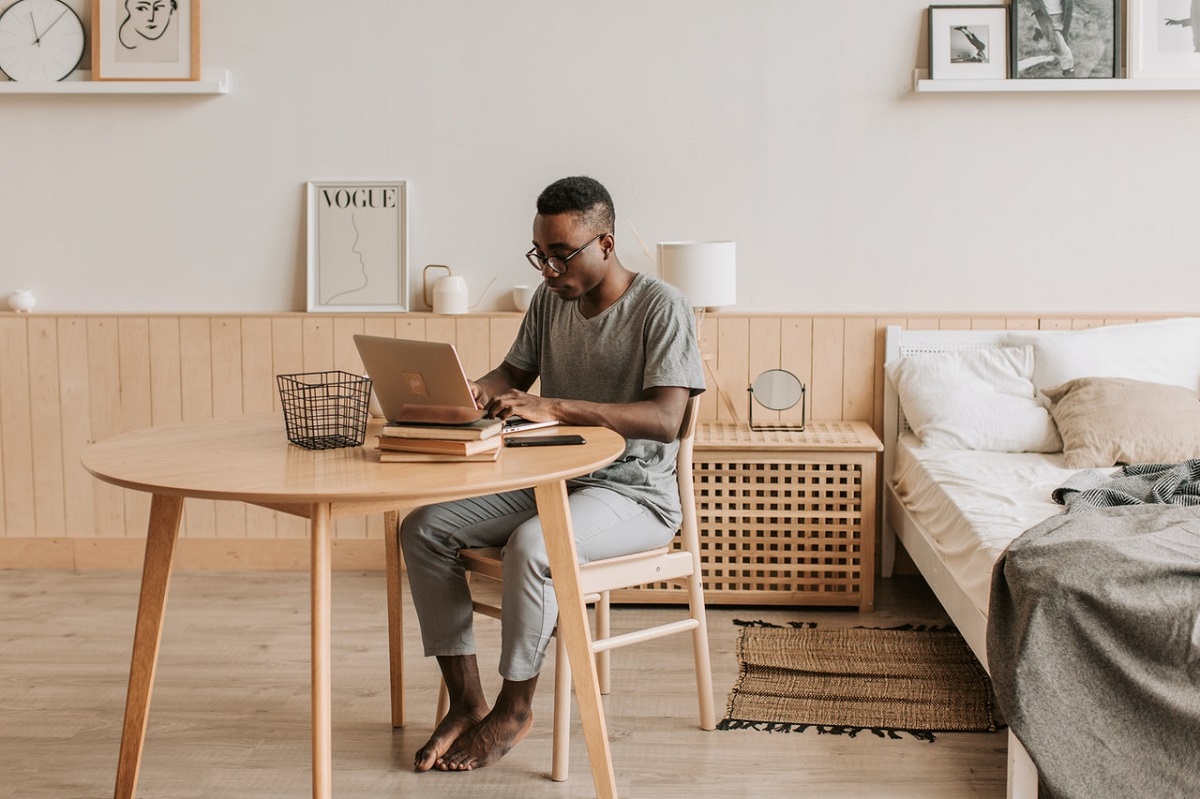 Prominence of the Outdoors
The numerous months of restrictions have made many home buyers crave for the outdoors—but from a safe distance. Even as mass vaccinations occur, citizens will remain conscious about their health and safety in public spaces.
In response to these concerns, yards, lawns, and patios will be important features for the post-pandemic home. Businesses will benefit from showcasing furnished outdoor areas where residents can spend time.
Fire pits, grills, and outdoor seating are good amenities to include in this area. Landscaping will also make it more inviting.
Interiors that incorporate outdoor touches are also preferred in the post-pandemic market. Indoor plants and generous natural light throughout the home are trends that many will like to see in their own properties.
Emphasis on Quality of Life
Homebuyers are now particularly concerned about the overall experience of choosing to live in a certain location. Aside from convenience and affordability, people will want to know how buying a property in a specific area will contribute to their quality of life.
This means choosing neighborhoods that are walkable and accommodate spaces for exercise and walking pets. Although many are moving away from the city, buyers also still want to enjoy the amenities found in these areas. The presence of a mix of restaurants and retail stores contributes to how preferable certain properties are.
The larger emphasis on health has also made people more conscious of cleanliness and sanitation. Residential buildings, in particular, must be more meticulous and transparent about their procedures to ensure the safety of tenants who are going in and out of their apartments daily.
Going Virtual on Real Estate Deals
With many residents preferring to accomplish tasks from within their homes, it is no surprise that real estate tours and negotiations have also followed suit. Virtual tours are some of the many innovative ways that businesses are responding. Self-guided home showings are also rising in popularity, allowing buyers to look through a property without an agent present.
Though it had a rough 2020, these innovations show that the real estate market continues to rise to the changing needs of these unprecedented times.