Real estate is a multi-billion dollar industry with millions of investors. The sector continues to grow despite the pandemic, and this just shows the resilience of the real estate industry. Eventually, it will reach record heights in the next few years, and it would be a mistake for budding entrepreneurs like you not to join it. However, joining real estate can be challenging, and it can take a lot of your funds to do so. But there are ways to join the industry without owning any properties! Here are some safe investments and career decisions you can make in real estate.
Real Estate Appraiser
If you have a good eye for residential and commercial properties but can't afford it, you can always become a real estate appraiser, or you can start an agency of appraisers. Real estate appraisers look into different properties, assess their characteristics and compare them to other properties, and create a reasonable value for them. The local government in your area is most likely to hire these appraisers, as well as different real estate firms. They are essential to the overall real estate market as they are the ones who can determine whether a property is worth selling to buyers.
Real estate appraisers can earn an income level between $50,000 to $70,000. It's a safe bet for anyone who wants to enter the industry for the first time.
Real Estate Investment Trust (REIT)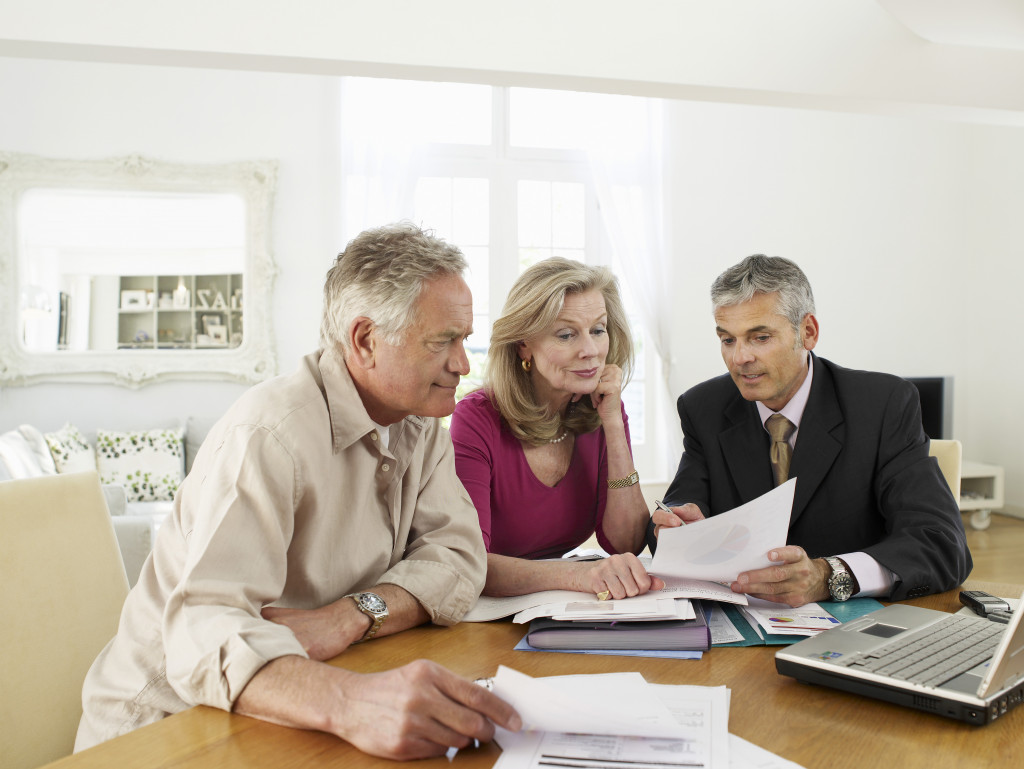 If you're primarily an investor who doesn't own any properties and plan not to hold any, then the real estate investment trust (REIT) is for you. This trust fund allows you to earn money from real estate investments without owning or managing any property. Think of it like stocks, but for real estate.
Currently, many companies are offering this kind of investment. One of the more prominent ones is the Ayala land REIT. With an estimated net worth of one billion dollars, this real estate company can offer one of the best REITs in the market. Another company that may look good for those who have money to spend is Brandywine Realty. The price is relatively high compared to REITs out there, but it is cheap to consider the value you can get out of this trust fund.
Ultimately, REITs are flexible investments for those who don't want to be managing properties and want others to do it on their behalf. Regardless of the price and how much money you can get out of a REIT, it's a win-win situation because all you have to do is invest and wait for your money to grow.
Online Real Estate
Online real estate is growing right now, and for a good reason: the pandemic. Many Americans are scared of the virus, but many are looking for a place to stay. They can't go visiting properties to check them out. The next best thing they can do is look into properties they can purchase or rent near their location. This is where online real estate comes in.
Buying a home online is not as similar as buying a home in the physical world. But it is certainly more convenient. This convenience is what you'll be investing in if you want a piece of this pie. You'll be setting up your own website and purchase your virtual chat Bots. If you can, get a virtual real estate broker. This is a good investment because this particular real estate broker can help you understand the ins and outs of the internet real estate business. Then the next thing you'll have to do is build connections.
It's time to ask around the block if there are people who would want to sell a specific property they have. If they do, tell them that you got a website where you can list their property for sale. You don't even have to own their property. You get the commission from selling it. This also goes the same for people who want to lease their property. Tell them that you can put their listing on your site and help them find potential clients.
It's a simple business model that works. You might not get a ridiculous amount of income because you don't earn the properties yourself, but you can get a decent income to run your business for years to come.
These are some ways to join the real estate industry without owning properties. Owning a property is risky and very expensive, but because of modern-day advancements in the economy and investments, you can now join the sector without owning one. So try these suggestions out and see which one is the best fit for you.