Buying a house is a significant investment, and there are a lot of pitfalls that can trip up first-time homebuyers. While a realtor can help you avoid some of these mistakes, it's essential to be aware of them to make the best decision for your needs. In general, homebuyers tend to make the following mistakes:
Not researching the neighborhood
One of the biggest mistakes a homebuyer can make is not taking the time to research the neighborhood before making an offer. There are several factors to consider, from the quality of schools to the crime rate. Failure to do your homework can leave you with buyer's remorse. Here are a few things to keep in mind when evaluating a potential neighborhood:
The quality of schools
The crime rate
The commute
Taking the time to research a neighborhood can save you a lot of headaches down the road. Don't let your dream home become a nightmare – do your homework first!
Not working with a real estate agent
Buying a home can be very confusing, and it's easy to make a mistake if you're not familiar with all the steps involved. That's why working with a professional real estate agent is so important. A good agent will help you navigate the process, from finding the right property to negotiating the best price. Not only that, but they can also offer advice and guidance based on their experience.
Not getting a home inspection
Before purchasing a home, get a home inspection to ensure the property is in good condition. A home inspection is an examination of the state of a home, typically performed by a professional inspector. This can help identify any potential problems with the property that could cost money to fix in the future. Homebuyers often make the mistake of not getting a home inspection, which can end up costing them thousands of dollars down the line. If you're considering purchasing a home, get a home inspection to avoid making this costly mistake.
Not being aware of the potential for hidden damage
One of the most common mistakes that homebuyers make is failing to account for the potential for hidden damage. While it's easy to spot obvious signs of wear and tear, many homes also have concealed damage that can be difficult to detect without a professional inspection. For example, water damage is often hidden behind walls or flooring, while structural damage may not immediately appear. Failing to account for hidden damage can cost homebuyers dearly in terms of repairs and renovations. As such, it's always advisable to avoid caution and budget for potential surprises when purchasing a new home.
Not accounting for the cost of repairs and renovations
Homeownership comes with a long list of responsibilities and associated costs. From monthly mortgage payments to property taxes, there are many ongoing expenses to consider. However, one significant cost often overlooked by first-time homebuyers is the cost of repairs and renovations. Even if a home appears in good condition, some necessary repairs and updates will likely be down the road. To avoid being caught off guard by these unexpected expenses, homebuyers should always factor in a contingency fund for repairs when budgeting for their new home.
Not getting pre-approved for a mortgage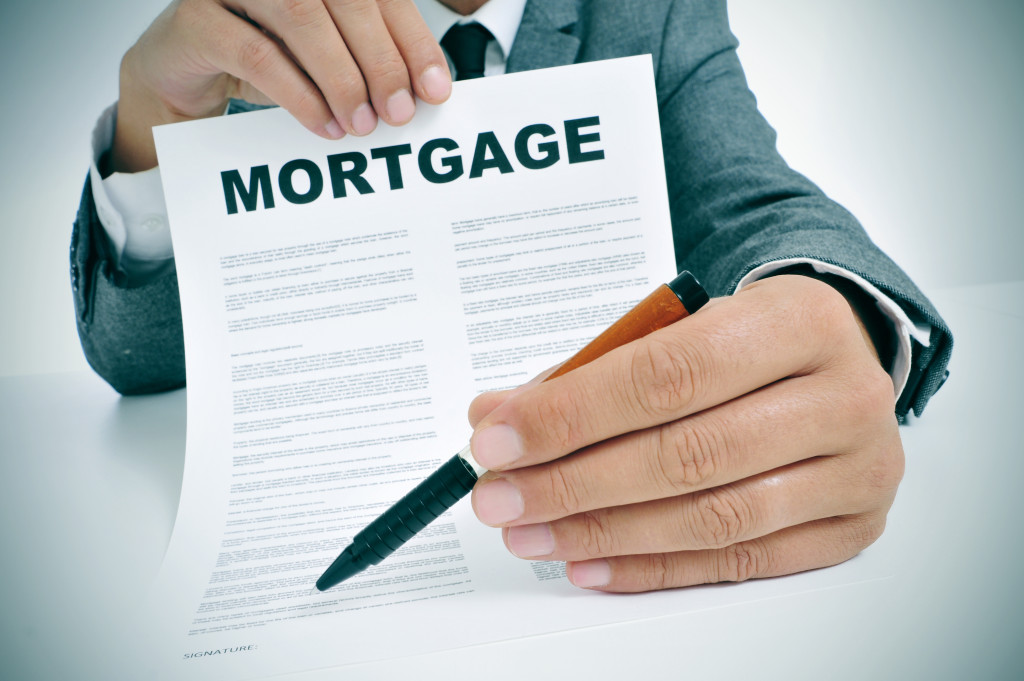 Many first-time homebuyers make the mistake of not getting pre-approved for a mortgage before shopping for homes. While finding a home before securing financing is technically possible, this is not advisable for several reasons. Firstly, pre-approval gives you a clear idea of how much money you can borrow, which helps narrow your search within your price range. Secondly, being pre-approved shows sellers that you are a serious buyer who is likely to be able to follow through on the sale. Finally, the mortgage pre-approval process allows one to shop around for the best interest rate and terms. In short, failing to get pre-approved for a mortgage is a mistake that could cost you time, money, and stress.
Rushing everything
One mistake that many homebuyers make is rushing into things. They may find what seems like the perfect house and immediately put in an offer without taking the time to learn more about the property or the neighborhood. Or they may get caught up in a bidding war and pay more than they had originally planned. Rushing into a purchase can also lead to unforeseen problems later on. It's important to take your time when buying a house so that you can be sure you're making the right decision for yourself and your family.
Final thoughts
Money isn't the only thing you need to invest when buying a home. Time, patience, and a willingness to learn are also required. By being aware of the most common mistakes made by homebuyers, you can avoid them and make the process of purchasing a home as smooth and stress-free as possible.