Marriage is a wonderful thing! You've found the person you want to spend the rest of your life with and are ready to start your journey together. But what now? What are the next steps you need to take after getting married? Here are six things you should do.
1. Get a Marriage License
If you want your marriage to be legal, you'll need to obtain a marriage license from your state or county clerk's office. You'll need to provide identification and pay a fee, but once that's all done, you'll be able to head down the aisle!
Just make sure to prepare for the paperwork ahead of time, so you're not scrambling on your big day. For example, in some states, you'll need to fill out a declaration of intent to marry or register as domestic partners. Get this in order, and you'll be good to go!
Also, make sure that you understand the requirements for getting a marriage license in your state. Some states have waiting periods, so it's essential to plan ahead.
2. Change Your Name
If you've decided to take your spouse's name or hyphenate your last name, now is the time to make the change! You'll need to update your Social Security card, driver's license, passport, and more. It may seem like a hassle, but having everything match up is worth it.
This is important because it will make your life a lot easier in the long run. For example, if you're traveling with your spouse and your ID doesn't match, it could cause some problems. So take care of this as soon as possible.
However, it's also worth mentioning that you don't have to change your name if you don't want to. It's totally up to you!
3. Set Up A Budget
Now that you're sharing your finances with another person setting up a budget that works for both of you is crucial. Sit down, figure out your monthly income and expenses, and ensure you're on the same page about your financial goals.
For example, do you want to save up for a house? Or are you planning on starting a family? Having these conversations now will help you avoid any arguments down the road.
There are a lot of different ways to approach budgeting, so find what works best for you and your spouse. And don't be afraid to adjust as needed — life changes, and so do financial needs.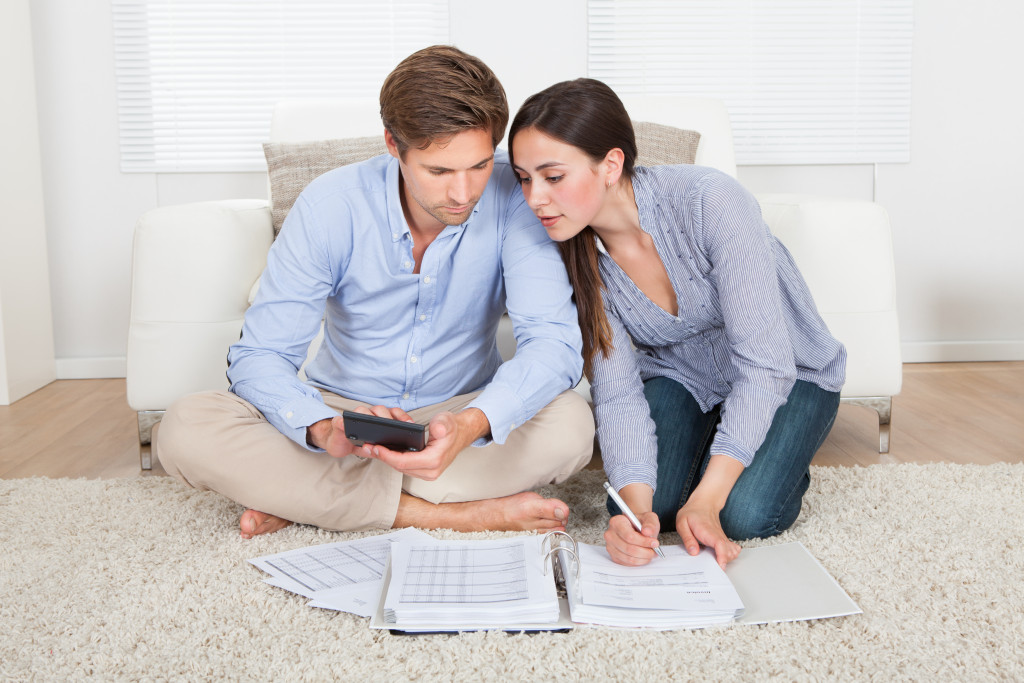 4. Consider Starting a Family
If you're ready to start a family, then congrats! Parenting is a beautiful, rewarding experience. But it's also a lot of work, so make sure you're both on the same page about this decision. There are a lot of things to consider when starting a family, such as finances, childcare, and career goals. Once you have a plan in place, you'll be ready to take on this new adventure together.
Of course, there's no rush to start a family. Some couples wait a few years, while others never have children at all. If you're having a hard time conceiving at the moment or due to internal conditions, consider becoming foster parents. There are a lot of children in need of a loving home, and you could be the perfect parents for them.
Regardless of your decision, make sure you talk about it with your spouse, so you can make sure that you both agree on whatever comes next.
5. Update Your Insurance Policies
You'll need to update your health, life, and homeowners/renters insurance policies to reflect your new marital status. This is important so that your spouse is covered in case of an emergency.
For example, if you have a health insurance policy that only covers yourself, your spouse will likely not be covered if they get sick or injured. So make sure to update your policies as soon as possible.
It would be best if you also considered getting additional coverage, such as long-term care insurance. This will ensure that you're both taken care of in the event that one of you needs long-term care in the future.
Talk to your insurance agent to find out what coverage is best for you and your spouse. And don't forget to update your beneficiaries! This is especially important for life insurance policies, as you'll want to make sure that your spouse is taken care of financially if something happens to you.
6. Create or Update Your Will
It's essential to have a will in place so that your wishes are known in case something happens to you. If you don't have a will, now is the time to create one. If you already have a will, be sure to update it with your new spouse's information.
In your will, you'll need to designate a guardian for any minor children and an executor to carry out your wishes. You'll also need to list your assets and how you want them to be divided in the event of your death.
Making these decisions now will save your loved ones a lot of heartache in the future. So take the time to sit down and figure out what you want.
Getting married is a big step in life, but it doesn't have to be stressful! By taking care of these six things after tying the knot, you can relax and enjoy the beginning of your married life together stress-free!