Homeowners have been engrossed in improving their households since the start of the quarantine period. Maintaining a house neat and clean is a homeowner's responsibility. Regularly changing up its design and decorative items is optional. However, given that many of us have been staying home most of the time, doing home improvement projects has become a new hobby.
While many homeowners have been working on the designs of their current houses, some homeowners have been looking for new places to move into. These homeowners who have enough resources to spare are in the real estate market to look for house and lot packages that are worth their investments. Finding a new property amid a global crisis might not seem like an ideal situation, but there are interested buyers who are on the search for properties during this time.
For homebuyers who are yet to live on their own, there are handyman skills that they need to learn before living alone. Learning these basic home repair skills can save them time and money in the long run.
Following a Household Budget
Establishing and maintaining a household budget is a tricky business for many people. It can be difficult to stick to a certain budget if you are accustomed to "treating yourself" so often; however, part of being a responsible homeowner is learning how to manage your personal finances. Doing so will allow you to pay for your bills and other expenses on time while managing to save enough funds for emergency situations.
Having a set budget will allow you to take control of your finances and achieve your financial goals. Living within your means is one of the ways you can adapt to avoid overspending on unnecessary things. If you are a business owner, it is also crucial to learn how to separate your personal money from your business finances. This will make it easier for you to record the accounting process, which can save you time and money in the long run.
Consider starting a written, monthly budget to help you keep track of your income and expenses. Staying focused on your financial goals will pave the way toward success. Keeping your financial health in good shape will also elevate your quality of life, as this can lower your levels of stress. Learn these methods for handling your household budget to achieve financial success.
Look for several free apps and software that can help you track your expenses, whether at home or at the grocery. Finding the right budgeting tool for your lifestyle will provide you with a more convenient and accessible way of tracking your income and expenses. This will make budgeting more attractive even to individuals with busy lifestyles.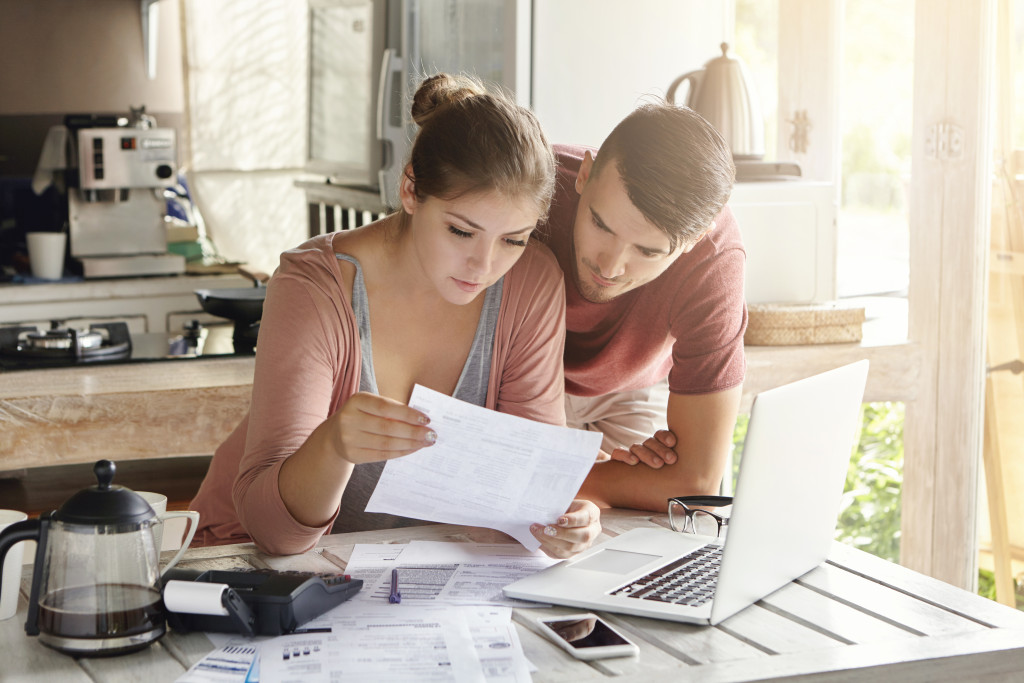 List down your expected expenses and income so that you can effectively set a realistic monthly budget. Segregate your expenses into categories so that you know where you should allocate your finances. Doing so will allow you to determine the aspect in which you can afford to cut back on now and then to add to your savings.
When starting a monthly budget, get the whole family on board with your new plan. Having a family budget can be difficult, especially these days when many of us opt for stress-eating habits or impulsive purchases. While these are acceptable now and then, you should teach your family to restrict their impulsive spending to be able to save enough for your emergency fund. Getting the family on board can also make budgeting a fun experience instead of having the burden all to yourself.
After setting a monthly budget and following it, you should continuously reevaluate your budget as days go by. Lifestyles shift, and priorities change, so you need to adjust accordingly.
Having a monthly household budget that is realistic and attainable is crucial in maintaining good financial health for the family. It is important to have a substantial amount for your emergency fund, especially during a pandemic. Practice following a strict budget by getting the family on board with your new project.
Gaining Handyman Skills
Knowing how to do basic household repairs can help you save time and money in the long run. Simple repairs can cost a lot when you hire a professional, so it is best to just learn how to do them yourself. While this is so, you should still call a professional for heavy repair work, such as fixing major plumbing issues and doing electrical work.
Learn new handyman skills that can help you get through the days without professional help. Having these skills will allow you to fix your house issues immediately without having to wait for a professional to come by. You can also save your repair budget and allocate it to your health emergency fund instead.
As a homeowner, you should know how to take care of basic repairs in your household. This will allow you to properly maintain your house with only minimal help from others. It will make you a more responsible and confident homeowner as you can deal with minor house issues on your own.
Household management includes learning how to take control of your finances and managing your home repairs. Master the skills needed to maintain your house properly so that you can be a better homeowner in the long run.