Ranking second-worst in TomTom's "The Traffic Index 2019", Metro Manila's heavy traffic seems to get worse every year. As the houses and offices in the big city increase, more people flock to it, adding to the massive volume of cars and commuters already congesting its roads. As such, Metro Manila's residents and employees can't help but wish they lived somewhere else.
Fortunately, Metro Manila isn't the only gem in the Philippines. The country has several other cities that are less populated, safer, and have a healthier environment. Some might be in the provinces, but with remote work opportunities growing in the country, you'll never have to worry about losing a stable career.
Considering that, these amazing places outside Metro Manila are ideal for settling down. So without further ado, let's round them up and see which city or province is best for you.
1. Batangas
When we think of Batangas, we usually imagine the beaches 2 to 4 hours away from Manila. But Batangas has more to offer than weekend getaways. It has 6 districts, 31 municipalities, and 3 cities. 2.69 million residents occupy it as of the 2015 census, and the province's income falls in the first-class category.
Batangas' leading industries are manufacturing and information technology. You may also snag a career in its medical tourism or tourism industries. But the province is definitely a mecca of manufacturing, with 10 companies operating in different locations.
Healthcare and education in Batangas are also promising. With 16 government hospitals and 60 private ones, you'll surely find an emergency room quickly if you need to. As for its schools, there are 799 public schools and 178 private schools for elementary pupils. 158 public schools and 140 private schools offer secondary education, while there are 15 public and 36 private colleges for the tertiary level. You'd also find 13 public and 30 private technical and vocational colleges.
As for transportation, Batangas is connected to Metro Manila through the South Luzon Expressway (SLEX), Skyway, and Alabang-Calamba-Santo Tomas Expressway (ACTEX). The South Station also connects it to Alabang. Moreover, a new highway that will connect it to Cavite and Tagaytay is currently proposed.
And of course, subdivisions are teeming in Batangas, from low-cost ones to first-class neighborhoods.
2. Cavite
A growing number of Filipinos from Manila or other cities have been choosing Cavite as the city to look for family homes for sale. After all, the place is only a few hours away from Manila, and close to tourist destinations like Tagaytay, Laguna, and Batangas.
Cavite has 7 districts, 19 municipalities, and 6 cities. Its income also falls into the first-class category. The manufacturing industry thrives in it as well, with 15 companies. There are more private hospitals and schools than public ones, totaling 28 and 1,512, respectively. But the number of public hospitals and schools is also fair, at 12 and 482, respectively.
The SLEX connects Cavite to Metro Manila, and so does the Cavitex. There are a couple of upcoming highway projects too, such as the Cavite-Laguna Expressway (Calax), LRT-1 Cavite extension, and a proposed new train line.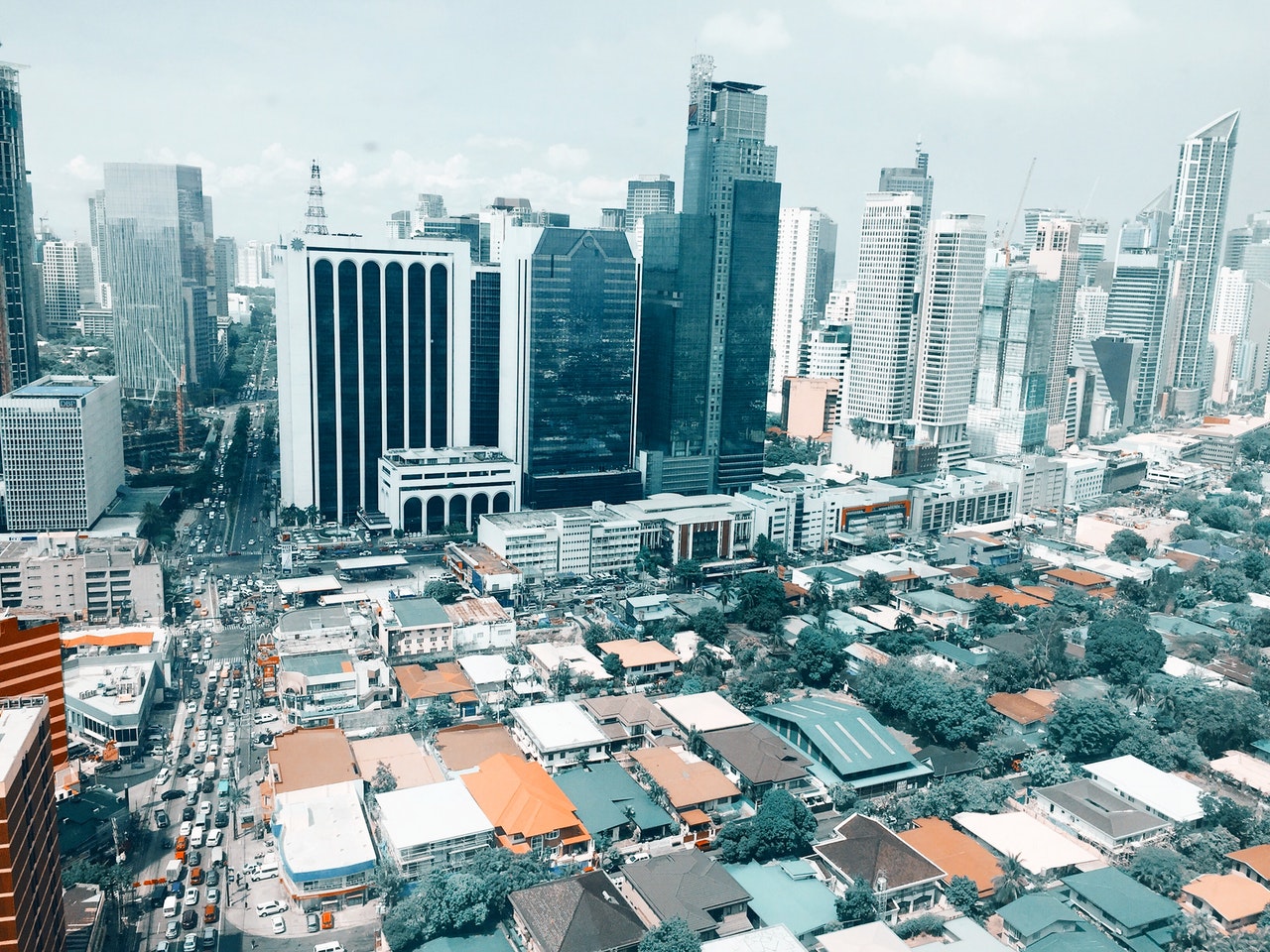 3. Laguna
Home to a famous theme park and the upscale eco-city, Nuvali, Laguna is becoming a popular choice for forever homes as well. With a first-class income, 4 districts, 23 municipalities, and 6 cities, there are plenty of great places to settle down in Laguna. You'd also find many natural hot spring resorts all over the province.
Laguna also boasts a booming manufacturing industry. With regard to healthcare, there are 17 government hospitals and 40 private ones. As for education, public schools dominate Laguna, at 399 all in all compared to only 160 private ones. And remarkably, the province is the home to U.P. Los Banos, De La Salle Canlubang, and Miriam College Nuvali Campus.
4. Antipolo
If you prefer a city that's only an hour away from Metro Manila, consider Antipolo. Technically, it's only a few minutes away from the capital, but the traffic stretches the travel time. On good days, though, you can still drive from anywhere in Antipolo to Metro Manila in more or less thirty minutes.
The hills of Antipolo are tranquil. It affords you a panoramic view of Metro Manila's Central Business District. In some areas, you'll also glimpse Laguna Bay. And all subdivisions offer fresh air, with lush trees surrounding it.
Antipolo is most known for its churches, especially Our Lady of Peace and Voyage Cathedral, and the Church of the Immaculate Heart of Mary. The former is a pilgrimage site for the faithful, while the latter is famous for its open structure and appearance in popular Filipino movies.
Restaurants, resorts, and recreational parks are abundant in Antipolo as well. If you love visiting art museums, you've probably heard of Pinto Art Museum already, a picture-perfect place that lies in a secluded village along the city's rolling hills.
These 4 amazing cities can give you the peace, relaxation, and contentment you've been longing for. They're all great places to start a family in or build a fulfilling and exciting career.